nowa is a Belgian design and fashion brand that creates practical, resistant, original and responsible fashion accessories. nowa is a brand of fashion accessories that simplifies your life, while giving that little something extra that will make you smile! nowa develops its own collections and creates limited editions with artists.
We distribute our collections via our online store and a network of partner stores.
For several years now, it is also possible to create your personalized models for corporate gifts and events.
nowa is finally a responsible brand that produces its collections exclusively with companies of adapted work, in Belgium, but also in Spain. Behind each product there is a handmade work and a person we know!
Where does nowa come from?
The nowa brand was created in Namur in 2014 by François Toussaint to refer to the Belgian master of surrealism René Magritte.
It is not a wallet' has been our leitmotiv since the beginning of the adventure because our creations are not just objects, but a way to assert a style and attachment to values.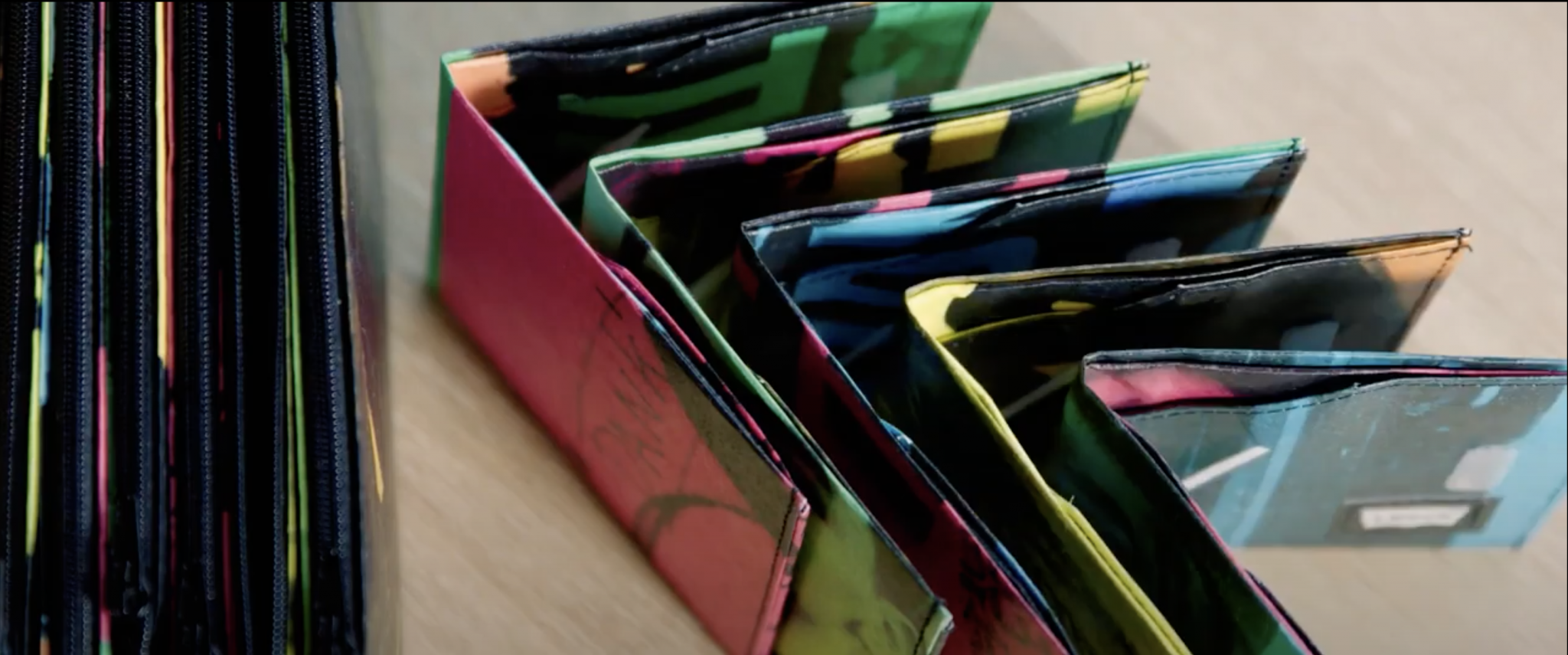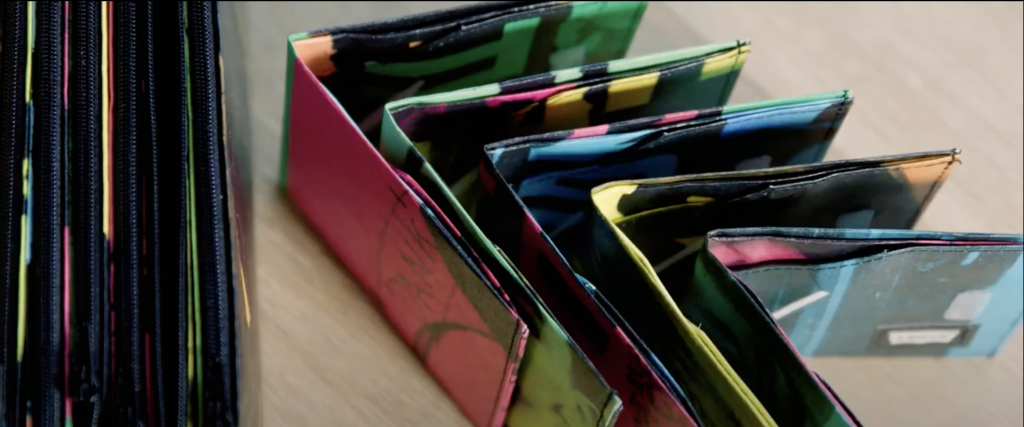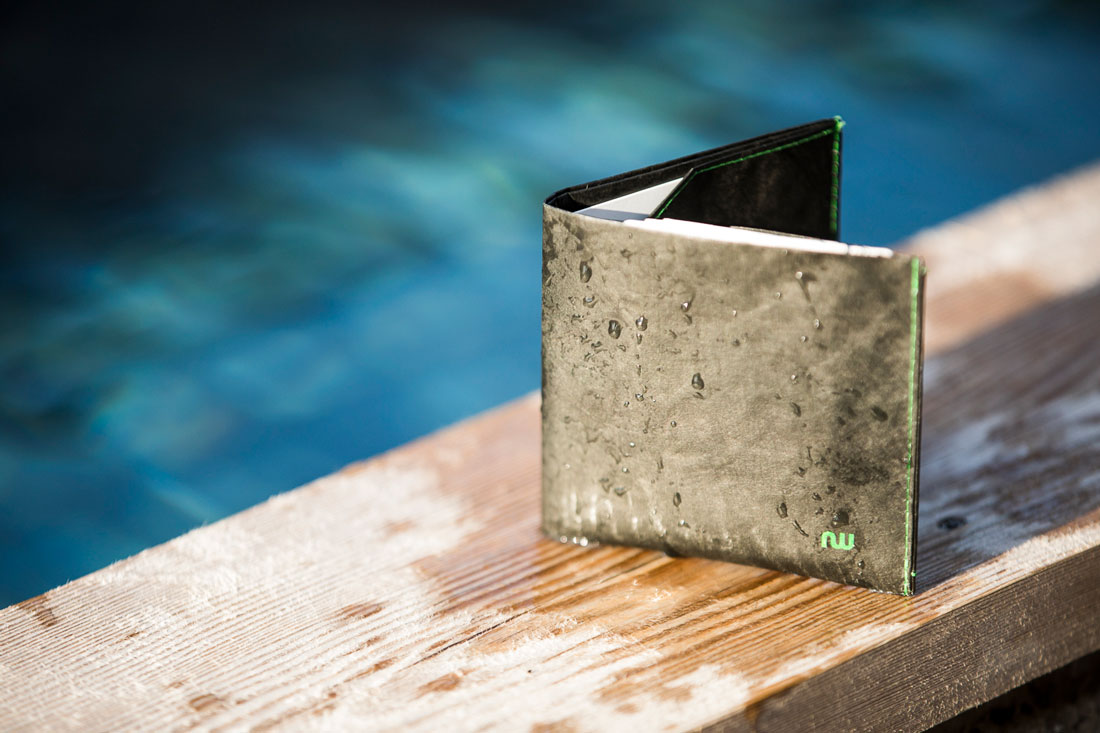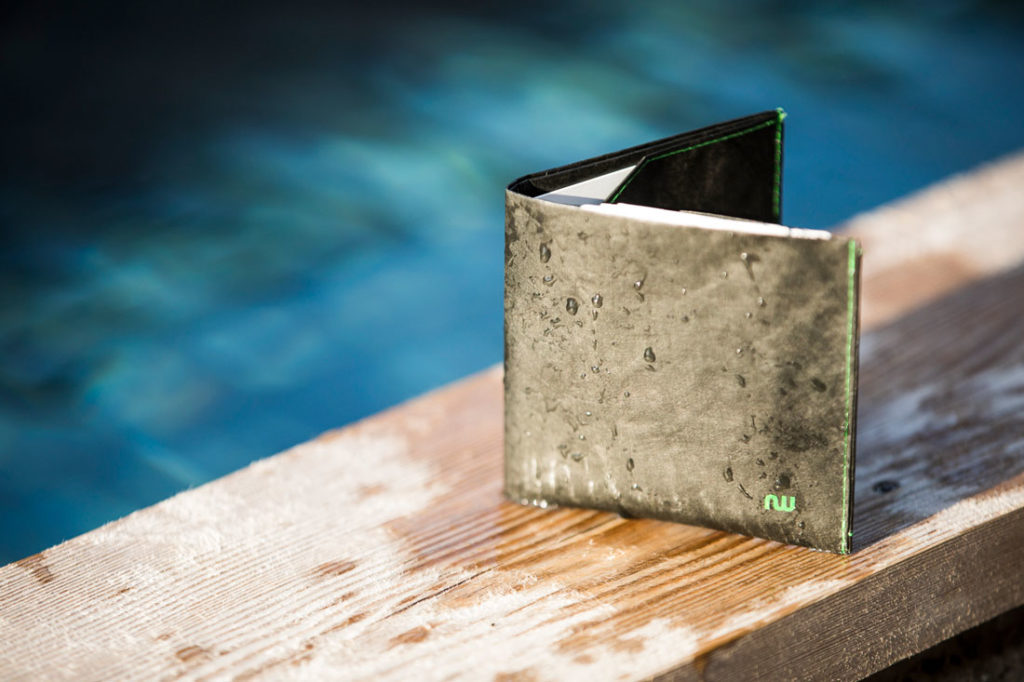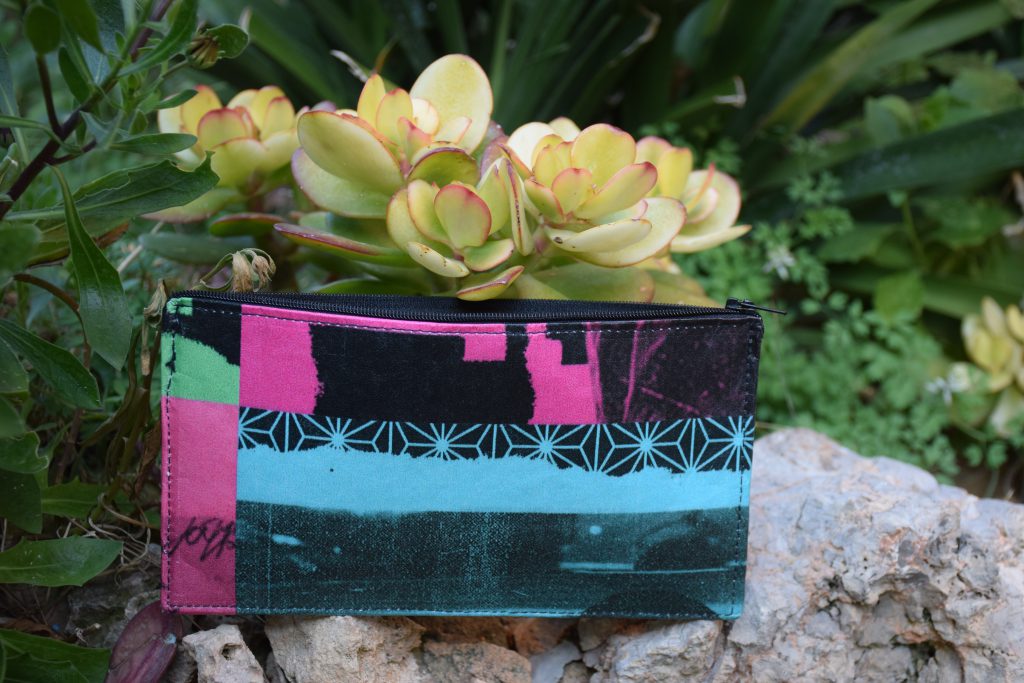 The vision of the nowa brand
Our vision is to create a community of responsible citizens and businesses that use practical and sustainable fashion accessories that represent the following three values:
Social Commitment
For nowa, there is a name behind each of our creations! Indeed, there is no question of producing our accessories in unknown conditions on another continent. We know all the people who help us to develop our creations on a daily basis. We only work with companies in Belgium and Spain to maximize our social impact. This proximity allows us to guarantee the quality of our collections.
nowa is finally committed to limit its ecological impact by using only eco-responsible materials, recycled materials and by encouraging its customers to use their products carefully.
Creativity
Giving design and creativity its full potential in our daily lives! It is the ideas and their realization that allows our company to progress! At nowa, we are always trying to improve ourselves and to listen to you in order to offer you better products.
Corporate project in 2020: change in your pocket!
In 2020, nowa has registered a new brand and launched a new business project, based on strengthening our responsibility and product innovation. nowa is now also "no waste", not just "not a wallet".
The nowa brand expresses the idea that change in the world requires a change in individual behavior. Everybody knows the story of the hummingbird, with which we totally identify. Because change also comes through the accessories that you decide to carry in your pocket. Based on our values, we hope to grow our community of hummingbirds, who every day try to do small things that could ultimately make a difference.
Fashion must make its revolution…
or no longer be
Wearing clothing or accessories is certainly not an essential or vital activity. To a certain extent, we might even disregard these purchases in our daily lives.
On a global level, the textile industry is responsible for an extremely high level of pollution due to the resources needed to manufacture and transport clothing. Regarding working conditions, we must continue to denounce and boycott brands that do not work according to the strictest criteria in terms of respect for the rights of women workers (in most cases) and men workers. For this reason, we fully subscribe to the manifesto of the Fashion Revolution movement.
Like nowa, you can join the movement and sign the manifesto.
The team
To achieve this vision and business project, we can count on a great team, which we invite you to discover!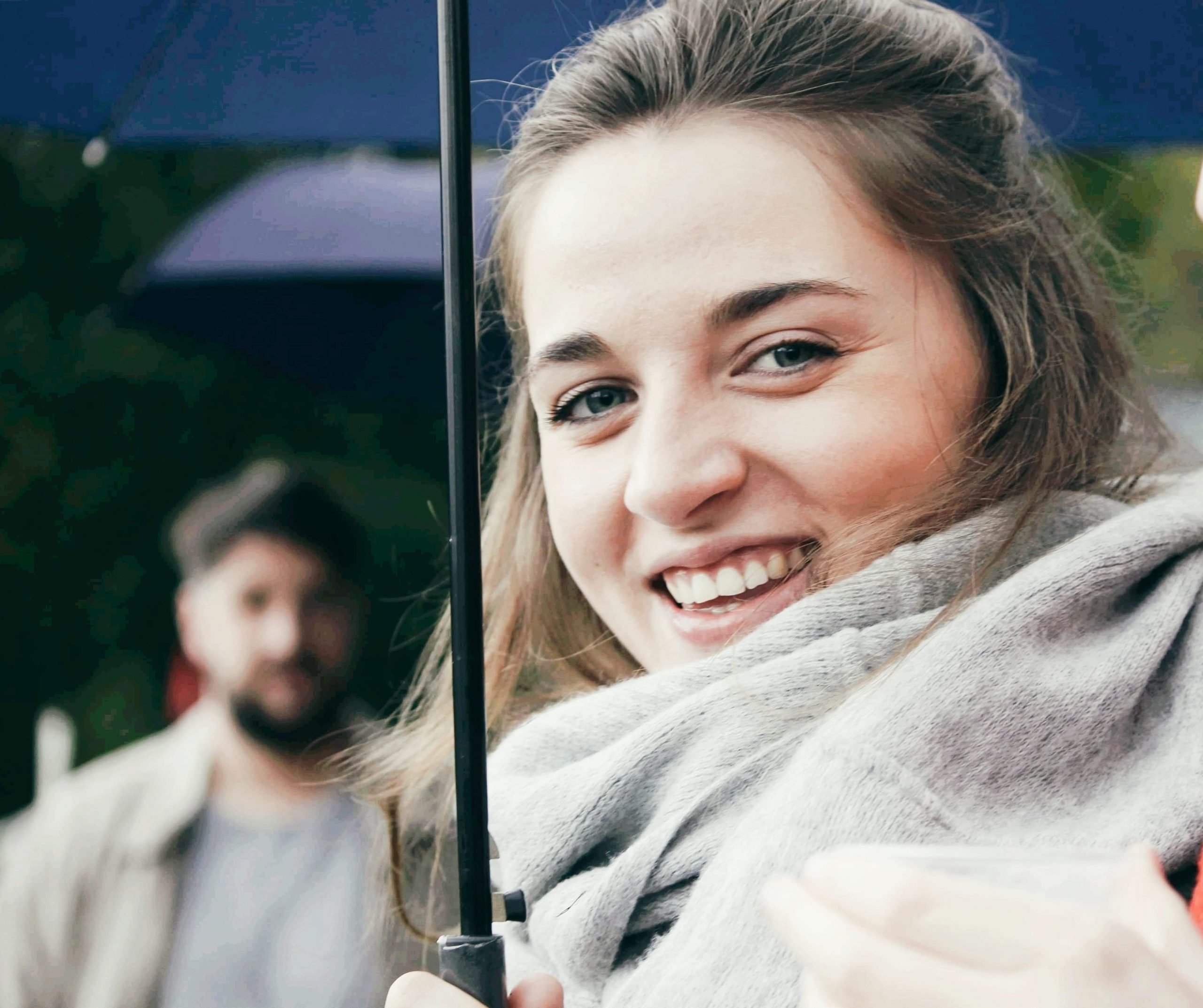 Angie Goudaillier
Business Developer
Email: angie@wearenowa.be
Tel: +32 471 07 86 92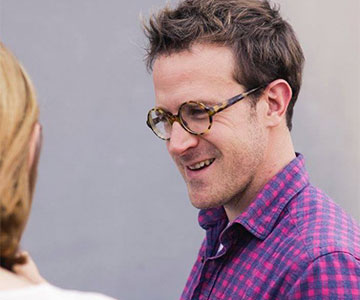 François Toussaint
Creative Director
Email: fran@wearenowa.be
Tel: +32 479 51 08 73
Thomas Harmel
Graphic Designer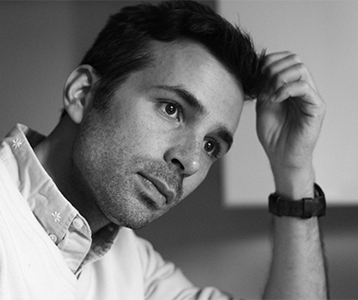 Gus Gyurgyevic
Project Designer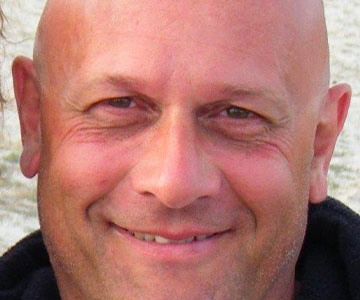 Michel Vangangel
Senior Advisor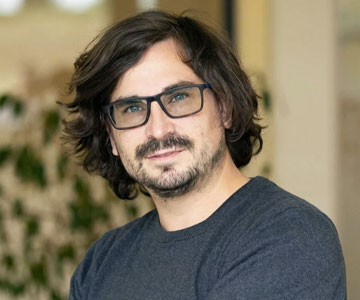 Lionel Godefroid
SEO & Digital Advisor
Free delivery
Easy return within 30 days
Secure payment
Delivery within 24 to 72 hours